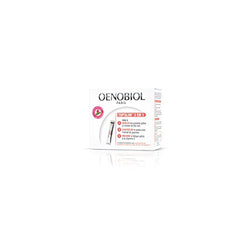 OENOBIOL Topslim 3 In 1 Raspberry 14 Sachands
DESCRIPTION
Sachets TOPSLIM burner activate the combustion of fats and contributes to refine the silhouette.
Superplus pounds? Looking for an appropriate response and easy to use in your slimming process overall? OENOBIOL TOPSLIM ® 3 in 1, tea peach flavor, help you reach your goals while keeping in shape with guarana extract.
Oenobiol Topslim ® 3 in 1 is a suitable and user response in the context of an overall slimming process.